Why Should You Listen To This Podcast ?
Do you have clarity about your priorities in life, relationships, health, and career? Do you have a clear action plan to reach these goals? The reality is only one really matters — your life must revolve around only one major priority… your vision.
You must decide.
You must choose the one priority that drives the direction of your life to help you grow, thrive and balance your life. Once you have determined that vision, the other pieces come together.
This is how someone determined to live "Your Life by Design" model would approach their best life.
Please scan our QR Code for Resilient Productivity
WHO IS DR. SUNDARDAS ?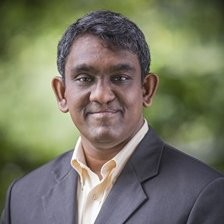 Sundardas D. Annamalay is a multiple award-winning entrepreneur, Amazon best-selling author and professor of natural medicine and naturopathic physician. He has been in business for the last 30 years. He is CEO of NTC Alliance Group of Companies. He has more than 15,000 clients from more than 30 countries. He has been the featured expert speaker and presented in more than 12 countries. He has helped organizations increase their revenue to the tune of $25 million with strategic business consulting. He is passionate about learning and is a long-term student of meditative practices and martial arts. He is happily married and has a daughter.
love the show ?
Post a Review on iTunes & WIN…
One lucky listener every single week will win a private confidential transformational consultation with Dr. Sundardas to discover your unique soul purpose. Dr. Sundardas personally leads you through a path of discovery to find your own mind-body map in order to expand your productivity, purpose and joy in your life!